Mobile Crane & Ground Level-Lifting Shipping Container Movers & Transport In Ohio
We are Ohio's leading intermodal, ground level shipping container and conex box pick-up and delivery drayage service!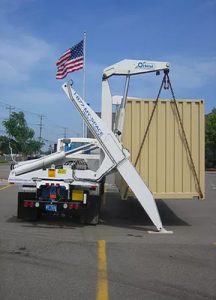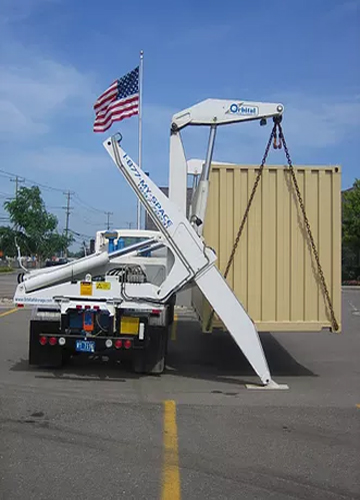 Throughout the state of Ohio, from the city of Columbus, to the cities of Cleveland, Cincinnati and Toledo, Orbital Transport offers reliable and unique intermodal transportation and drayage services for moving conex containers.  Our revolutionary sidelifter mobile crane trucks are specially engineered to level lift a loaded shipping container, up to 72,000 pounds, in any combination of scenarios including onto and off;
The ground
Container chassis'
Flatbeds
Rail cars including to and from our specialized swinglift trailers
When it comes to moving, transporting or hauling shipping containers in Ohio or the surrounding area, forget about the complexities and leave the logistics to the reliable professionals at Orbital Transport.  We are a member of the UIIA, Uniform Intermodal Interchange & Facilities Access Agreement. The UIIA promotes productivity, efficiency, and safety in the intermodal industry by developing uniform industry processes and procedures.  Being a member of UIIA, we are able to use the best, most reliable rail yards and transportation companies. We guarantee that your goods will get from point A to point B safely and on time.  Orbital Transport is reliable and offers unique solutions to your container transportation needs. Contact us today to learn more about Orbital Transport! 
As you utilize our unique sidelifter mobile crane truck for shipping container pick-up and delivery, as well as our brokering services, you are utilizing efficiency, reliability, and maximum cost savings optimization.
Contact us to learn more!
When You Need to Move a Storage Container or Conex Box & are in Need of a Shipping Container Pick-up & Delivery Service in Ohio, We Have a Shipping Container Transport Truck for You! Contact Orbital!