#1 Rated National Level-Lifting Container Transport & Delivery System
National delivery service to cities and ports across the continental United States and into Canada.

Ground level pick-up and delivery of fully loaded cargo, shipping and conex containers.

Efficient side-loading and swinglift services.

Protection of your contents with minimal shifting.

Reliable intermodal and drayage services utilizing the best railyards and transport companies.

Proud member of UIIA and NPSA.
Choose the State of Your Container Location
Are you looking for an exceptional and reliable national delivery service to move your conex box or shipping container that will save you time and money?  Orbital Transport is your leading, professional, ground-level lifting container transport company, delivering to and from business sites, rail yards and ports all across the US.  From the busiest ports of the West coast and East coast, to everything in between, we have you covered!
Orbital Transport, along with our unique and innovative intermodal sidelifter trucks, offers a variety of transport and moving services, including ground level pick-up, stacking, and delivery of your shipping containers and conex boxes.  Our sideloading and swinglift services are engineered to save you time and money by utilizing efficient sidelifter mobile crane trucks, which require less cost, are efficient and faster, and can level lift loaded conex shipping containers straight up off the ground.  Thus eliminating the need for additional deployment of forklifts or cranes, and, at the same time, causing less damage to your grounds or concrete.
Lifting shipping containers in this manner also provides peace of mind, for there is less shifting of contents and potential damage to the goods and products being transported.  You want and need your goods to arrive at their destination quickly and safely, so let our advanced technology and outstanding industry experience be the wisest choice for your storage container transport needs.
Orbital Transport is a proud member of the UIIA, Uniform Intermodal Interchange & Facilities Access Agreement, as well as NAPSA, and as such, we are able to utilize the best, most reliable rail yards and transportation companies. We guarantee that your goods will get from point A to point B safely and on time.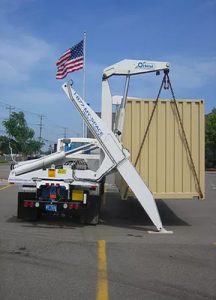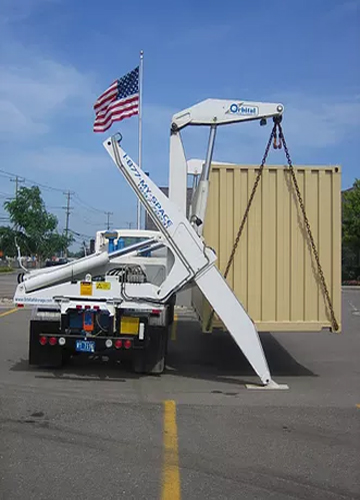 "Significant cost savings in material handling, transportation, and storage. "
"​​Orbital Transport has always allowed us to be an innovative contractor."
States of Major Ports in the Continental US: